cyber® simco® drive 2 – servo drive
connective – intelligent – safe
In combination with various servo motors and servo actuators, cyber® simco® drive 2 is the ideal solution for fast and precise moving and positioning tasks. With a continuous output of up to 5 kW and a short-term peak output of 10 kW, the servo drive is suitable for high-precision applications, e.g. automated guided vehicles or packaging industries – as a switch cabinet version with protection class IP20 or decentralized version with protection class IP65.
Excellent solution for complex motion tasks
Multi-Ethernet version
Many real-time capable fieldbus interfaces
Various encoder interfaces
Automatic parameterization thanks to electronic name plate
Integrated PLC functionality
Integrated safety function STO according to SIL3 / PL e
12 to 60 VDC wide range input
Protection class up to IP65
Multi-Ethernet version
Different performance classes
Flexible programming of motion tasks
Protection class IP20 and IP65
Easy installation and commissioning
Compact design
Connection elements arranged in the front allow simple pin assignment
Stackability
Real-time capable and isochronous Ethernet communication
High current resolution of 14 bits for high-precision torque control
Switching frequency of 16 kHz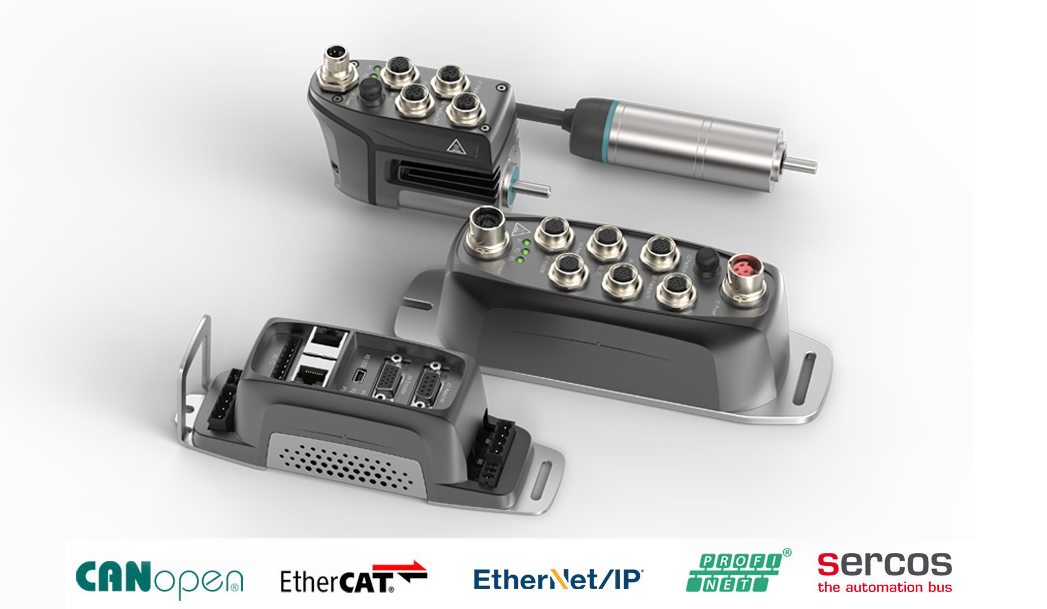 High-dynamic servo motors in the sizes 17 - 40 mm (optionally with gearbox and ball screw drive)
Numerous fieldbus interfaces and decentral intelligence
Safe shutdown of the system in case of emergency thanks to integrated STO (Safe Torque Off) safety function according to SIL3 without loss of productivity
Space-saving installation thanks to stackability and user-friendly pin assignment
Electronic name plate enables automatic and safe parametrization of the motor
Simple installation in the machine without an additional enclosure thanks to protection class IP65
The cyber® simco® drive 2 servo drive, the cyber® dynamic line motor series and the cyber® dynamic system are a complete match in every respect.
You can choose between numerous different fieldbus interfaces for easy connection to your higher-level controller.