Milling solution requirements are ever more stringent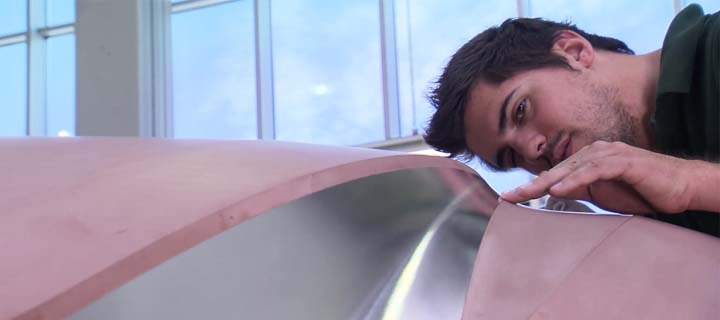 Development times in industry are becoming ever shorter: In the automotive, aircraft, toolmaking, rail and energy technology sectors, innovations increasingly have to be implemented faster and more precisely. For those wishing to see design quickly converted into reality or would like to evaluate perfectly built prototypes, a portal milling machine is indispensable owing to its unbeatable speed and precision. F. Zimmermann GmbH, from Neuhausen auf den Fildern, relies on WITTENSTEIN HPLS rack and pinion drives in their latest FZ33 portal milling machine.
This video shows the FZ33 in action. It is currently milling a prototype vehicle from a workpiece. Its precision sets new standards. Whether delicate details or extensive surface machining, the Zimmerman portal milling machine leaves nothing to be desired thanks to our HPLS system.