Over the decades, we have continuously developed and redefined ourselves. But we have never forgotten where we came from. Below are the major milestones on our journey.
1949
Walter Wittenstein and Bruno Dähn found Spezialmaschinenfabrik DEWITTA in Steinheim. Core business: Double-chain stitch machines for production of women's gloves
1952
Relocation of the head offices and the company DEWITTA from Steinheim to Bad Mergentheim
1963
Bruno Dähn leaves the company due to illness. Walter Wittenstein continues to lead the company by himself.
1964
DEWITTA moves to a location on Herrenwiesenstraße in the city of Igersheim.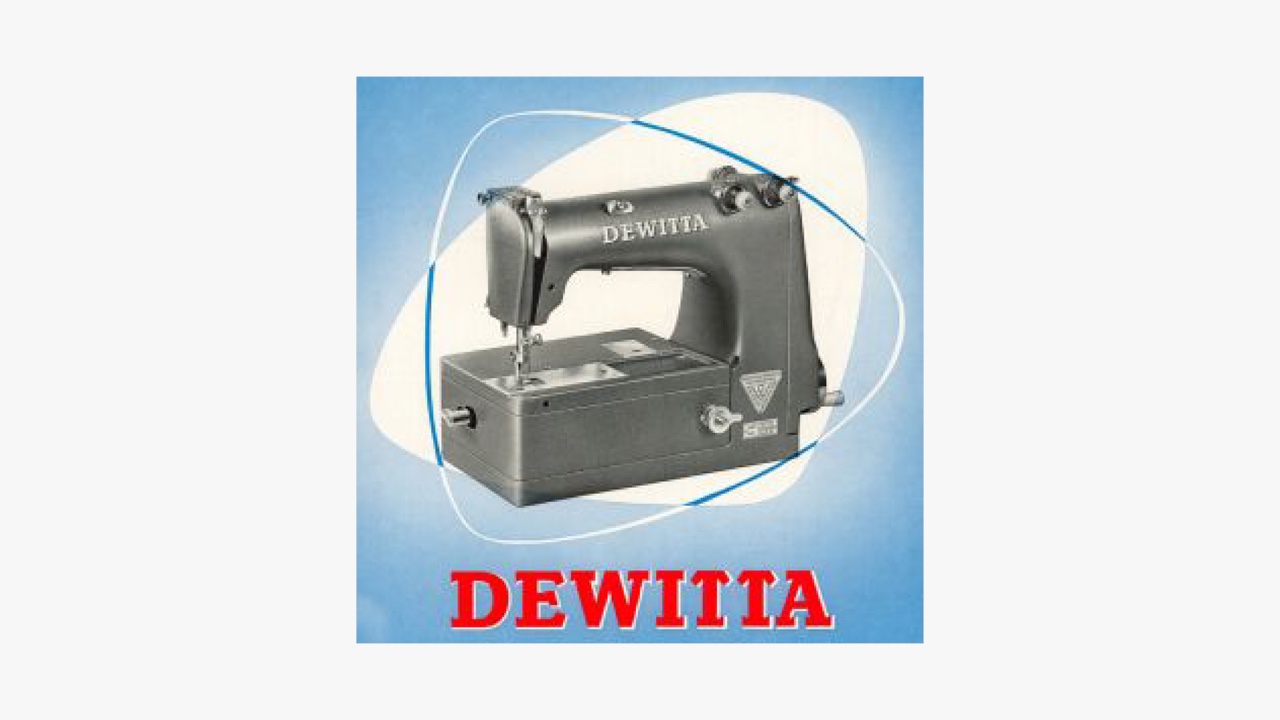 1979
Manfred Wittenstein takes over the parent company: production program shifts from sewing machines to low-backlash planetary gearboxes.
1983
World premier of the first low-backlash planetary gearbox of the SP series with unique design principle at the Hanover trade show
1984
Founding of alpha getriebbau GmbH – now WITTENSTEIN alpha GmbH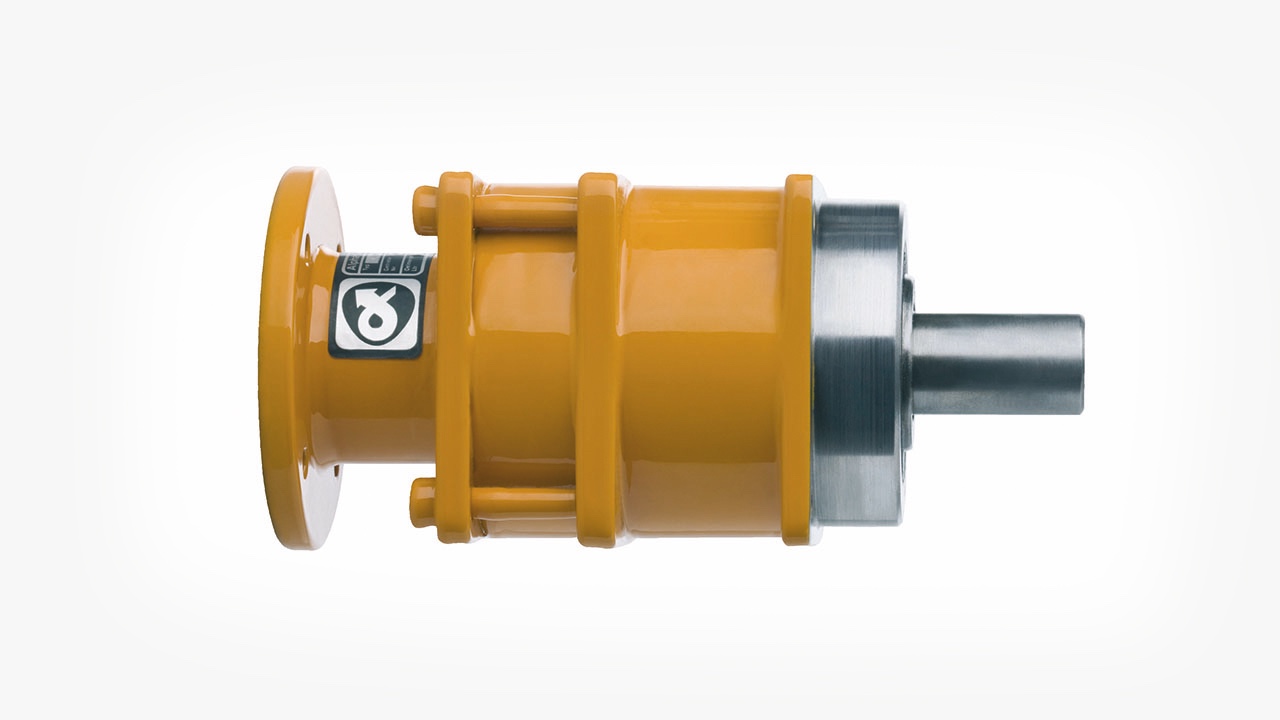 Becoming an international business
1989
Start of international expansion with the founding of several foreign subsidiaries Founding of the first subsidiary: Alpha réducteurs Sarl, Paris (France)
1990
Assembly relocated to Weikersheim, Germany
1991
Founding of the first subsidiary in Asia, Alpha getriebe Ltd., Tokyo (Japan)
1992
Founding of WITTENSTEIN motion control GmbH Expansion of the service catalog from that of a pure drive manufacturer to a system supplier for electromechanical servo drives and servo drive systems
Founding of US subsidiary: Alpha gear drives Inc.
1996
Founding of Joint Ventures Fatec Co. Ltd, Seoul (Korea)
Founding of Alpha drives ab (Sweden)
Construction of third factory: The administrative building and an assembly hall are built in Igersheim-Harthausen. Assembly relocated from Weikersheim to the new buildings
1997
Founding of WITTENSTEIN Limited Partnership (USA)
1999
Founding of WITTENSTEIN intens GmbH and WITTENSTEIN cyber motor GmbH.
Founding of WITTENSTEIN Aktive Technologies Limited, Bristol (UK) and Alpha gearbox Limited, Staffordshire (UK)
Construction of the new buildings in Igersheim-Harthausen: New construction of the development and sales center and the training and communications center
Construction of the second production hall and a logistics hall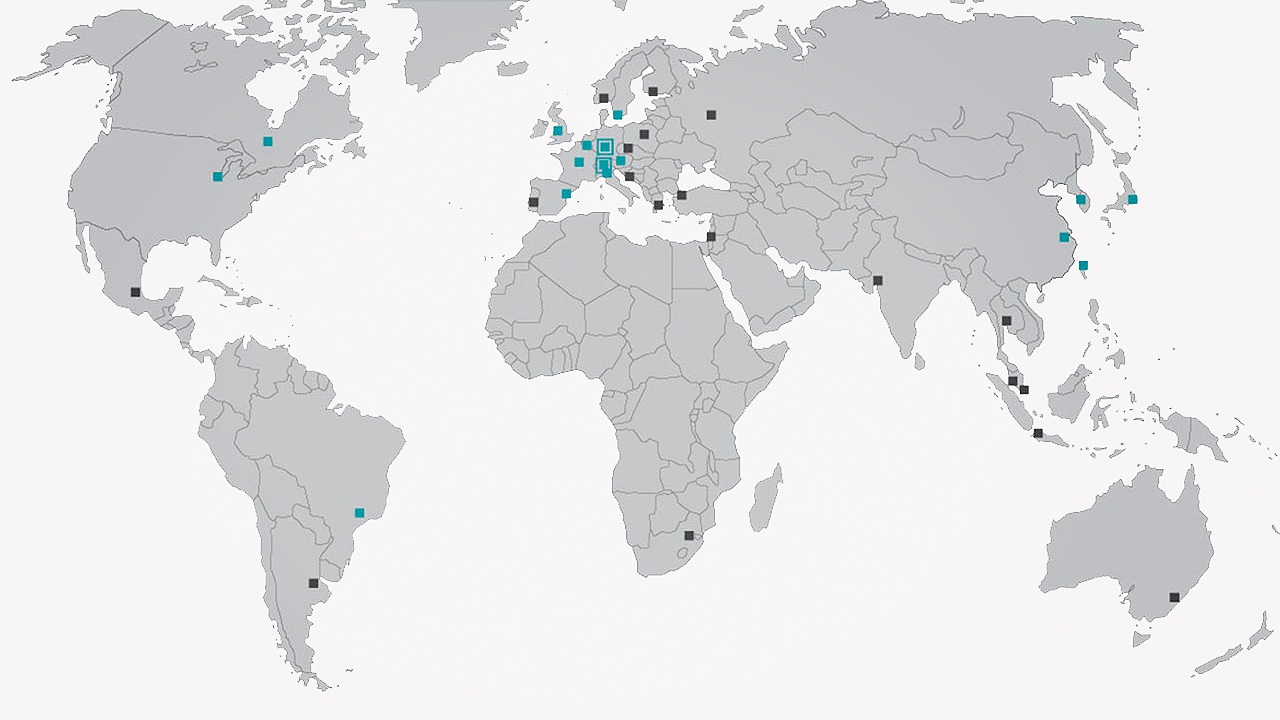 2001
Founding of WITTENSTEIN AG
Merger with Bastian GmbH, which has decades of experience in gearing technology Integration into the group as WITTENSTEIN bastian GmbH
Founding of WITTENSTEIN ternary Co. Ltd. (Japan), WITTENSTEIN Holding (USA), WITTENSTEIN AG (Switzerland), Alpha getriebebau (Austria) and Alpha riduttori s.r.l. (Italy)
Start of new construction for the third assembly hall and second logistics hall on the Igersheim-Harthausen site.
2003
Founding of WITTENSTEIN aerospace & simulation GmbH
Founding of alpha benelux (Belgium)
German Chancellor Gerhard Schröder visits WITTENSTEIN and Alpha getriebebau
2005
Founding of Chinese subsidiary Alpha mechatronics (Hangzhou) Co. Ltd.
Grand opening of Production Hall 5 in Igersheim-Harthausen
December: Founding of the Romanian subsidiary WITTENSTEIN transilvania SRL in Sibiu, Romania
2006
The World Garden of WITTENSTEIN AG is one of the 365 places selected in the "Land of Ideas" competition.
2007
Founding of WITTENSTEIN electronics GmbH
Chair of the Board, Manfred Wittenstein, becomes President of the German Machine and Plant Construction Association (the "VDMA").
Grand opening of Production Hall 6 in Igersheim-Harthausen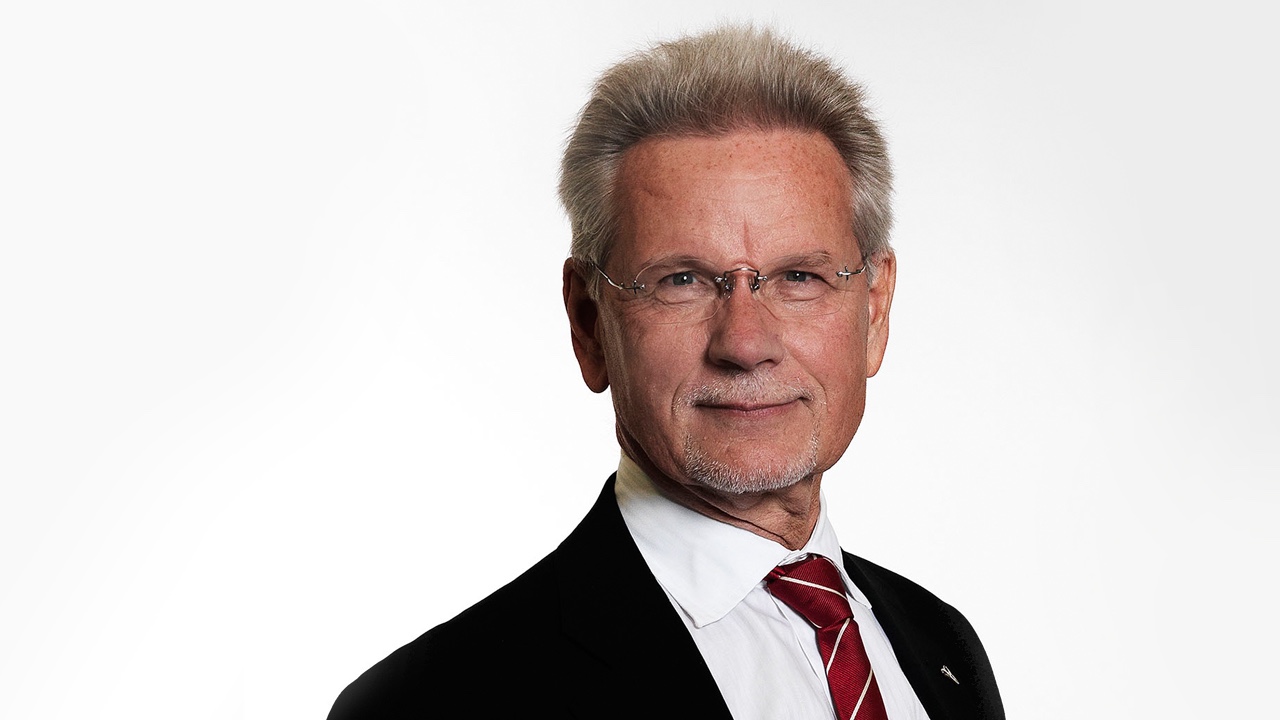 2008
With the launch of its global WITTENSTEIN brand, the Group is forging ahead on its path to becoming an internationally active one-stop shop for system solutions in the area of mechatronic drive systems.
Founding of Spanish subsidiary WITTENSTEIN ibérica S.L.U. and subsidiary WITTENSTEIN Co., Ltd. in Taiwan
Official opening of the WITTENSTEIN talent arena: training center in Harthausen
Official opening of the Romanian production site in June
WITTENSTEIN AG acquires a majority share in the company attocube systems AG.
2009
WITTENSTEIN AG Switzerland in Grüsch begins construction of a production and logistics center for WITTENSTEIN racks. Production start in the Fall of 2010

The foundation is laid for sustainable growth
2011
The visionary among machine construction companies: Manfred Wittenstein is "2011 Entrepreneur of the Year" in the Industrial category and is nominated for "2012 World Entrepreneur of the Year". He is honored for his excellence in corporate commitment.
attocube systems AG is now a 100%-subsidiary of WITTENSTEIN AG.

Klaus Spitzley officially steps down from the WITTENSTEIN AG Management Board on October 31.
2012
Founding of Brazilian subsidiary WITTENSTEIN do Brasil Engenharia Mecanica LTDA Manfred Wittenstein represents Germany at the international "2012 World Entrepreneur of the Year" competition. He is inducted into the Hall of Fame of the world's best entrepreneurs.
WITTENSTEIN bastian GmbH celebrates the grand opening of its "Future Urban Production" site in Fellbach. €12 million was invested in this new ultra-modern, CO2-neutral production site.
2013
Dieter Spath becomes Chairman of the Board of WITTENSTEIN AG. Manfred Wittenstein and Karl-Heinz Schwarz complete the Board. With the Future Urban Production site, WITTENSTEIN bastian GmbH was a national winner for the Economy category in the "2013/14 Excellent Places in the Land of Ideas" innovation competition.
2014
Manfred Wittenstein leaves the Board and assumes the Chair of the Supervisory Board of WITTENSTEIN AG on April 1st, 2014. On April 6th, 2014, senior partner Aenne WITTENSTEIN passes away at the age of 100 in Igersheim. As company founder and authorized signatory, she led the mechatronics firm WITTENSTEIN AG for over 60 years.
On May 23rd, 2014, the WITTENSTEIN Innovation Factory was officially opened with some 600 guests in attendance and a speech by philosopher Peter Sloterdijk. The development, sales and production areas of several mechatronic business units are combined on some 18,000 square meters. In a 30-meter radius, the new building houses the entire added value process: from concept to finished product. At €35 million, the Innovation Factory is the company's single biggest investment to date.
2015
Unveiling of the revolutionary Galaxie drive system at the Hanover trade show
Receipt of the Hermes Award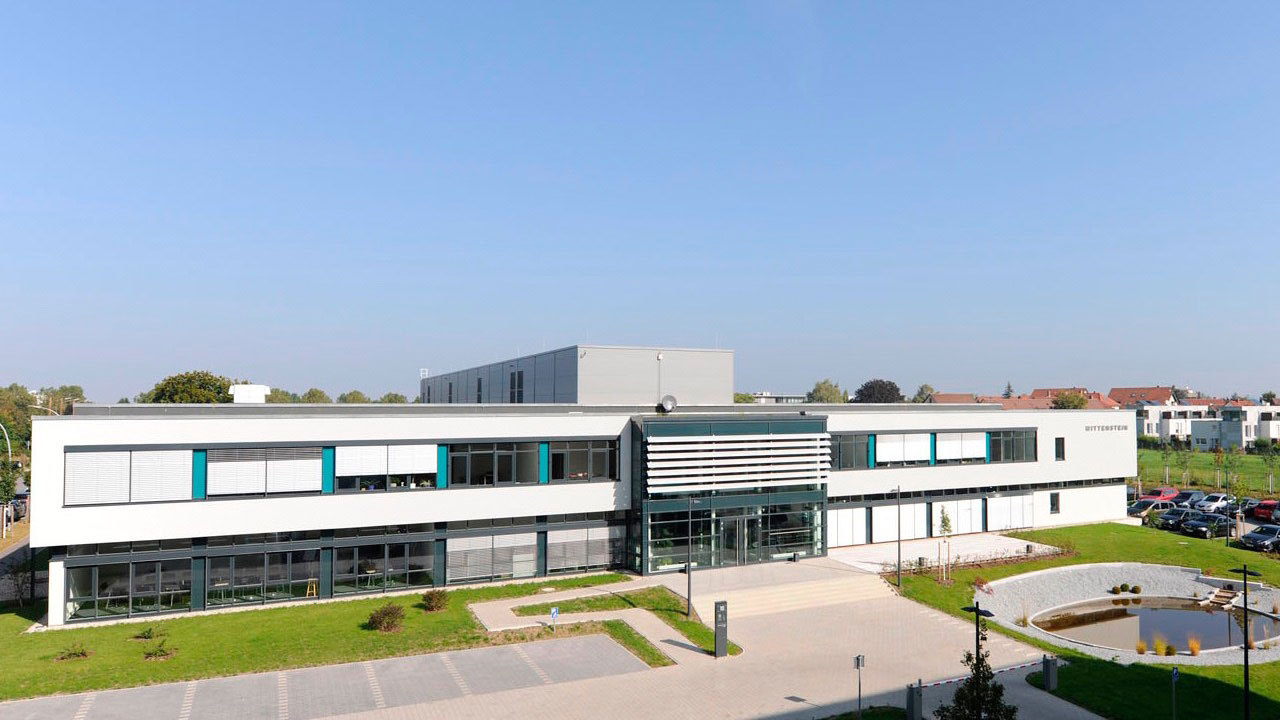 2016
Karl-Heinz Schwarz steps down from the Management Board on March 31, 2016 and leaves the company after almost thirty years.
Dr. Anna-Katharina Wittenstein, Dr. Dirk Haft, Erik Roßmeißl and Dr. Bernd Schimpf are officially appointed to the WITTENSTEIN AG Management Board with effect from April 1, 2016. Professor Dieter Spath remains Chairman of the Board and CEO.
WITTENSTEIN Güç Aktarma Sistemleri Ticaret Ltd. Şti established in Istanbul (TR)
On September 29, 2016 the name of WITTENSTEIN AG changes to WITTENSTEIN SE and the company is henceforth operated as a European Company.
The long-planned generational change in leadership at WITTENSTEIN is now complete: Professor Dieter Spath, Chairman of the Board and CEO, leaves the company on September 30. The new Management Board is comprised of Dr. Anna-Katharina Wittenstein (Spokeswoman), Dr. Dirk Haft, Erik Roßmeißl and Dr. Bernd Schimpf.
Ground-breaking dig for the new headquarters of attocube systems AG in November: WITTENSTEIN invests 20 million euros in the new building in Haar near Munich, where also neaspec GmbH and part of the sales team of WITTENSTEIN alpha will move in.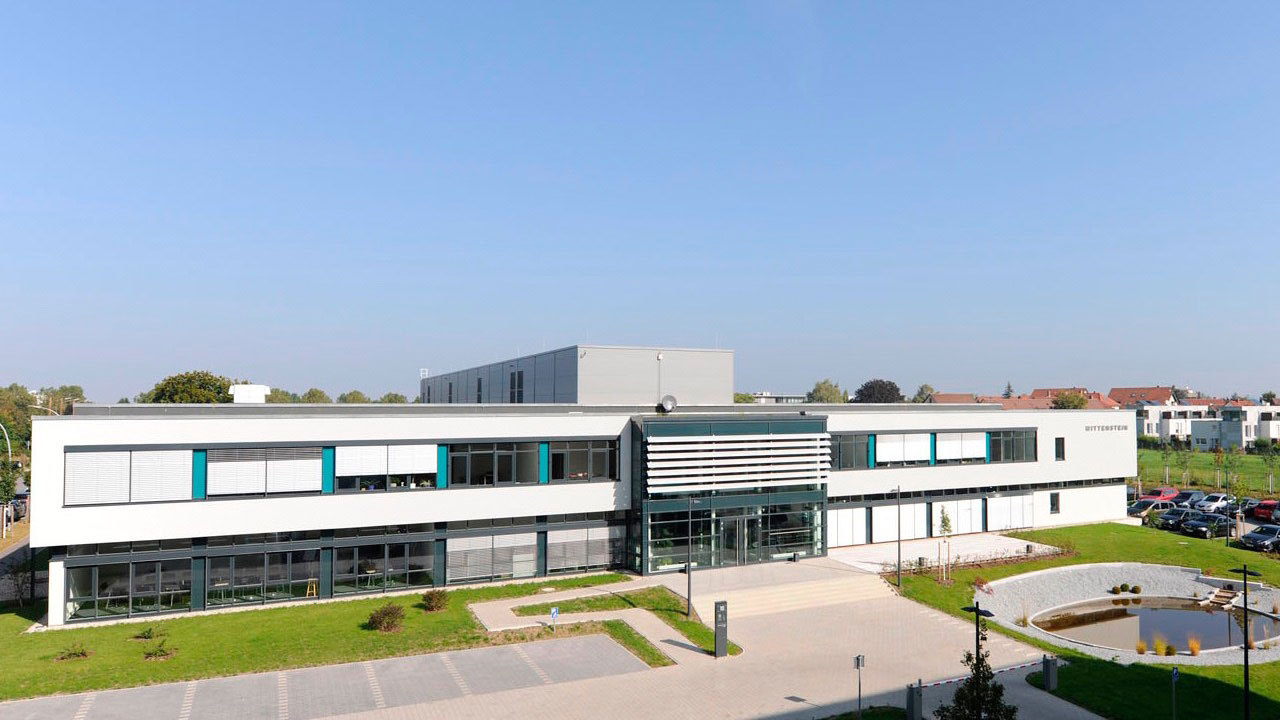 2017
Investment in the future: WITTENSTEIN acquires the entire share capital of baramundi software AG. The acquisition will strengthen WITTENSTEIN with strategically important competencies as the Group treads the digital transformation path.
Various reorganization and restructuring measures are implemented to strengthen WITTENSTEIN's market orientation:

WITTENSTEIN electronics GmbH: will be integrated in WITTENSTEIN cyber motor GmbH

WITTENSTEIN motion control GmbH: the business field of Industrial Systems will be divided between WITTENSTEIN cyber motor GmbH and WITTENSTEIN alpha GmbH. The business fields of Oil & Gas and Defence remain.

WITTENSTEIN bastian GmbH: Special-Purpose Gearboxes and Gearing will be integrated in WITTENSTEIN alpha GmbH

The "Future Urban Production" facility in Fellbach will continue to be established as a production and competence center for gearing components and special-purpose gearboxes.

WITTENSTEIN alpha will in future be a competent partner for all aspects of mechatronic drive technology, from customized, special-purpose gearboxes to standard actuators. WITTENSTEIN cyber motor will act as the company for servo motors, drive electronics and mechatronic systems.

The WITTENSTEIN group will take advantage of the upcoming Hannover Messe 2017 to unveil the IDS3010 from attocube systems AG – an industrial grade optical sensor that invites superlatives.
From July, Dr. Bernd Schimpf will take over the role of the Spokesman of the Board from Dr. Anna-Katharina Wittenstein, who will be taking a break until the end of November due to maternity leave. The composition of the four-member Management Board will remain unchanged.
Dr. Manfred Wittenstein, Chairman of the WITTENSTEIN SE Supervisory Board, celebrates his 75th birthday on September 2.
Topping-out ceremony for the new hedquarters of attocube in September.
The German Research Association for Power Transmission (FVA) publishes a special book to mark its 50th anniversary, in which the Galaxie® Drive System is referred to as a "milestone in engineering".
The WITTENSTEIN Innovation Factory is awarded the title "Exemplary Building" by the Baden-Württemberg Institute of Architects.
2018
WITTENSTEIN purchases a 10,000 square meter lot in the Augsburg Innovationspark, where a new home will be erected for baramundi software AG.
Dr. Manfred Wittenstein is winner of the "German Leadership Award 2018".
The Hannover Messe 2018 centers around the Galaxie®, which has achieved scientific acclaim as an independent gearbox generation: the exhibit includes new sizes and a brand new design.
The NanoFactory, the new headquarters of attocube systems AG, is officially opened in Haar near Munich less than two years after the ground-breaking dig. The new building offers space for up to 300 people.
Ground-breaking dig for the expansion of the WITTENSTEIN AG manufacturing facility in Grüsch: WITTENSTEIN is investing 22 million Swiss francs in this future center of competence for mechatronic drive components within the WITTENSTEIN group.
Dr. Manfred Wittenstein and Thomas Bayer, our team of inventors, are nominated with the Galaxie® gearbox for the Deutscher Zukunftspreis 2018, the Federal President's Award for Innovation in Science and Technology. They are also officially inducted into the "Circle of Excellence".
In 2018, WITTENSTEIN SE is honored for the development of FLASH, the employee centric troubleshooting and escalation tool, and is now one of "100 places to see Industry 4.0".

2019
Groundbreaking dig for the extension of the WITTENSTEIN talent arena in Harthausen on March 11, 2019: WITTENSTEIN is investing 1.6 million euros in this new, 600 square meter training center building.

Dr. Bernd Schimpf steps down from the Management Board on March 31, 2019 and leaves the company after more than 17 years.

Dr. Bertram Hoffmann takes over as Chairman of the Board and CEO of the WITTENSTEIN group on April 1, 2019.

Dr. Dirk Haft, Erik Roßmeißl and Dr. Anna-Katharina Wittenstein complete the Management Board.

2020
The expansion buildings at the two production sites Grüsch (Switzerland) and Șura Mică (Romania) are officially opened.

WITTENSTEIN SE is to part company with its medtech business: Orthofix Medical Inc., which has its headquarters in the USA, will take over the portfolio of medical products – comprised of FITBONE® and FITSPINE® – from WITTENSTEIN subsidiary
WITTENSTEIN intens GmbH.
WITTENSTEIN Performance Upgrade: Various reorganization and restructuring measures are implemented to maximize WITTENSTEIN SE's customer focus and position us closer to the international market. The key priorities are to strengthen the regional organizations, give more overall responsibility to the Strategic Business Divisions and concentrate the Corporate Functions on normatively and strategically relevant excellence
From an idea to a separate business division: a new subsidiary, WITTENSTEIN galaxie GmbH, is set up by WITTENSTEIN SE on April 1 to enable the radically innovative Galaxie® Drive System to be positioned in the market and strengthened in an even more targeted way in the future
The two subsidiaries WITTENSTEIN motion control GmbH and WITTENSTEIN aerospace & simulation GmbH are legally merged, also with effect from April 1, 2020. The integration of WITTENSTEIN aerospace & simulation GmbH allows WITTENSTEIN motion control GmbH to pool expertise and expand its business activities as a competent and innovative partner when it comes to mechatronic drive systems for extreme environments
Six strong Strategic Business Divisions are now organized under the roof of the WITTENSTEIN group
On November 4, 2020, attocube systems AG and neaspec GmbH join forces under the name attocube systems AG, with three Strategic Business Divisions for nano positioning, cryogenic nanoscopy and nano spectroscopy.
2021
Manfred Bastian, co-founder of alpha getriebebau GmbH, meanwhile WITTENSTEIN alpha GmbH, passes away on January 26, 2021 at the age of 83. In 2001, he merged Bastian GmbH, which he ran until his retirement in 2003, with the WITTENSTEIN group
Both WITTENSTEIN Italy and WITTENSTEIN Austria celebrate their 20th anniversary
Topping-out ceremony for the new baramundi headquarters in June
Dr. Dirk Haft steps down from the Management Board