WITTENSTEIN Service Portal:
One gate. All support.
The new web-based WITTENSTEIN Service Portal supports you throughout the entire life cycle of your WITTENSTEIN product – from installation over commissioning to service and/or drive replacement. Here you will find relevant and current information about your product, covering explanations, technical data, tutorial videos on assembly & commissioning, documentation, firmware files and the details of your contact. The WITTENSTEIN Service Portal also makes it quick and easy to request replacement products and register returns for inspection or repair.
Open WITTENSTEIN Service Portal
You just have to enter the serial number or the Service Portal Code of your drive. By scanning the Data Matrix code on your product, you open the Service Portal directly, giving you access to individual information and services related to your drive. You can download the necessary app free of charge for use on any standard smartphone or tablet PC.
Instant Access to Product Information
You will get to product information within seconds – for example:
Technical performance data
Relevant documentation, such as operating instructions, data sheets, certificates, etc.
Product status and available successor products
Overview of mounting and accessory components
Tutorial videos on installation and commissioning
Detailed description of your product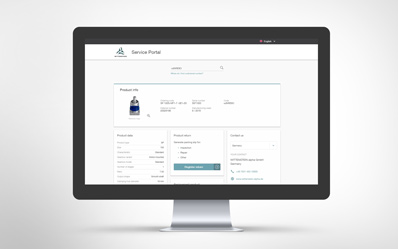 Quick Installation and Commissioning
You can view the relevant technical data for safe installation and configuration of your drive axle at a glance:
Characteristic curves for motors and actuators
Encoder data sheet for motors and actuators
Cable data sheet for motors, actuators and regulators
Tutorial video for commissioning regulators
Tutorial videos on installing a motor
Firmware files for regulators
Start up package for commissioning cynapse®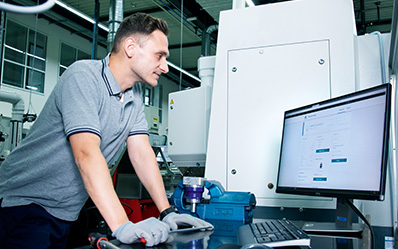 Fast Processing of Replacement Products
The unique identification of your product enables you to easily request an identical replacement product or a successor product with the correct mounting and required accessory components. In urgent cases, you can use our WITTENSTEIN speedline® Service. You benefit from delivery within 24 or 48 hours ex works and receive the right replacement drive in the shortest possible time.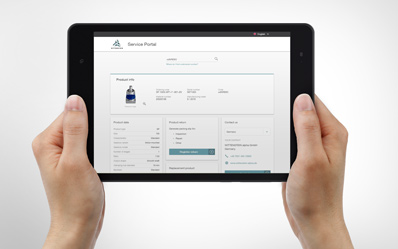 The Right Contact for Queries
The WITTENSTEIN Service Portal shows you which service contacts are responsible for your particular product and country, so that you can get in touch with them directly. Our Customer Service team will be happy to support you whenever you need them. Profit from expert personal advice on how to install, commission and repair your drive in your preferred language.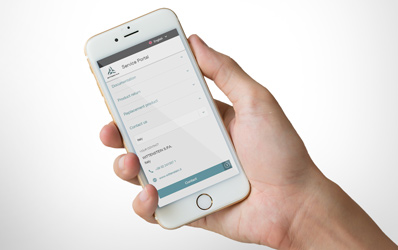 Play IIoT with Smart Services
The WITTENSTEIN Service Portal contains a digital image of your product. Thus, the basic prerequisite for the use of smart products and services in the environment of industry 4.0 is fulfilled. When using smart products such as cynapse®, you gain insight into active smart services for simplified commissioning and correct use. In future, the WITTENSTEIN Service Portal will provide you with enhanced smart services, which you can request at any time.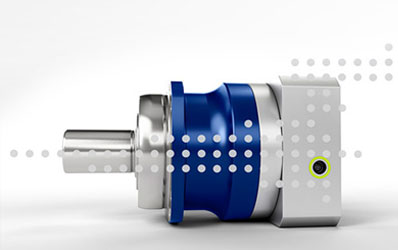 Tailor-Made Maintenance Services
You can use the WITTENSTEIN Service Portal to conveniently register inspections or repairs for your WITTENSTEIN product. For returns, you will directly receive a dispatch note with the correct recipient address. The WITTENSTEIN Customer Service Team guarantees fast repairs of the highest quality and precision.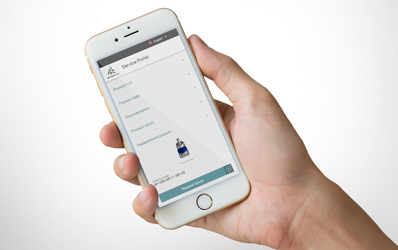 You will receive clear information about the present product without any time spent waiting or researching.
You can access the WITTENSTEIN Service Portal via desktop PC and mobile devices and navigate intuitively.
You will improve security because data, documentation and software are up to date.
For further support, you can get in touch directly with the competent contact responsible.
You receive access to the version of the firmware as of delivery as well as to the latest version.
The Service Portal is available in six languages (EN, DE, ES, IT, FR, TR).