cyber® simco® drive 1 – servo drive
connective – intelligent – safe
In combination with various servo motors and servo actuators, cyber® simco® drive 1 is the ideal solution for fast and precise motion and positioning tasks as well as mobile applications. With a continuous output of up to 2.5 kW and a short-term peak output of 5 kW, the servo drive with protection class IP20 is suitable for use in automated guided vehicles or in control cabinets.
For a reduced project planning workload in your electrical design, the products are available in EPLAN.
Downloads
Excellent solution for complex motion tasks
Various fieldbus interfaces for connection to different controllers
Various encoder interfaces
MotionGUI software with comprehensive functions for diagnostics, optimization and parameterization
Web server for status analysis and monitoring of the drive system
Integrated safety function STO according to SIL3 / PL e
Safe galvanic isolation of logic and power
High transparency in fault diagnosis and function monitoring
Compact design
Flexible programming of motion tasks thanks to integrated PLC functionality
Easy installation & commissioning
Electronic type plate
Support of PLC-specific drive profiles and function blocks
Switching frequency from 8 to 32 kHz
Current control resolution of 14 bits
Ideal for high-precision torque control and dynamic processes
The cyber® simco® drive 1 range includes servo drives for sine-commutated servo motors in the voltage range from 12 to 60 VDC and a maximum power up to 5 kW. The servo drives are the ideal solution for automated guided vehicles or are suitable for use in control cabinets. In combination with the intuitive MotionGUI software, simple parameterization, commissioning and optimization of the system as well as flexible programming of applications is possible.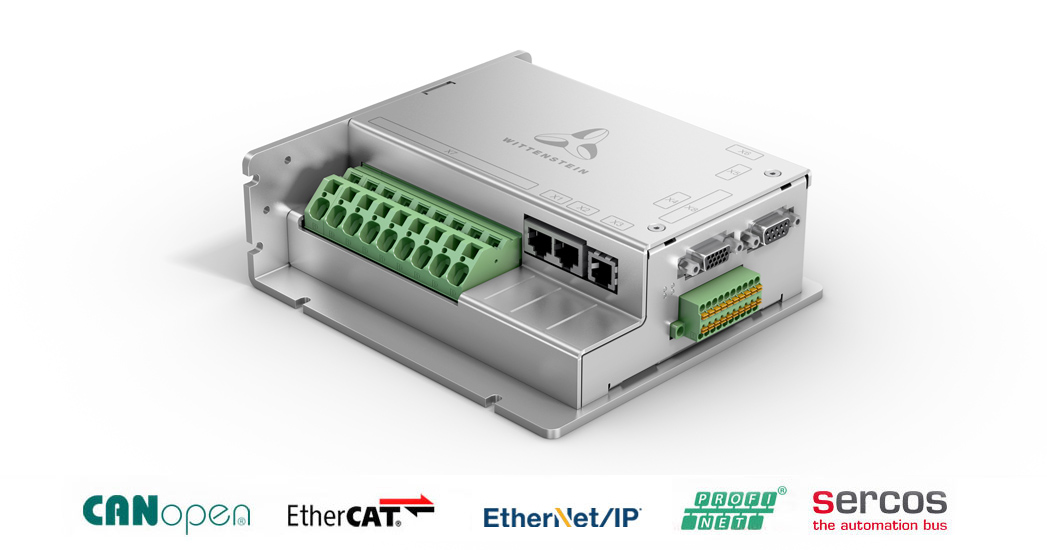 Maximum power up to 5.000 W
Support of PLC-specific drive profiles and function blocks
Safe shutdown of the system in case of emergency thanks to integrated STO (Safe Torque Off) safety function according to SIL3 without loss of productivity
Electronic name plate enables automatic and safe parametrization of the motor
Numerous fieldbus interfaces and decentral intelligence