premo servo actuators: Precision for compact cutting heads
The cutting heads of Spanish manufacturer Zayer's ARION bridge type milling machines boast remarkable precision and performance features when it comes to positioning and slaving. premo servo actuators made by WITTENSTEIN alpha are responsible. Their space saving and power dense design enabled them to be integrated directly into the heads which, also thanks to our actuators, can additionally be rotated continuously through 30°. This is completely unprecedented among bridge type milling machines in the ARION's performance range.

Zayer persuaded by premo's flexibility
premo is a fully scalable servo actuator platform from WITTENSTEIN alpha that allows motors and gearboxes to be configured with scaled features depending on the application to obtain bespoke servo actuators. Behind this enormous flexibility lies an ingenious system construction kit with novel, space saving design principles. What's more, the platform's various feature packages meet the most diverse automation and integration needs. It was these characteristics that persuaded Zayer to trust in our servo actuators for the new bridge type milling machines in the ARION series.

Zayer milling machines and machining centers: cutting-edge Spanish technology
Based in Vitoria (Spain), Zayer employs around 150 people and is one of the world's leading manufacturers of bed type, moving column, gantry and bridge type milling machines. These machines are used, among other things, in the aeronautic and wind energy industries, to make cross rails, bogies and structures for railways, to machine large components in the energy industry or in foundries and to build turbines for the hydroelectric sector. Approximately 80% of Zayer's total milling and machining solutions are exported: they have a reputation for precision and quality and are testimony to the company's innovative spirit.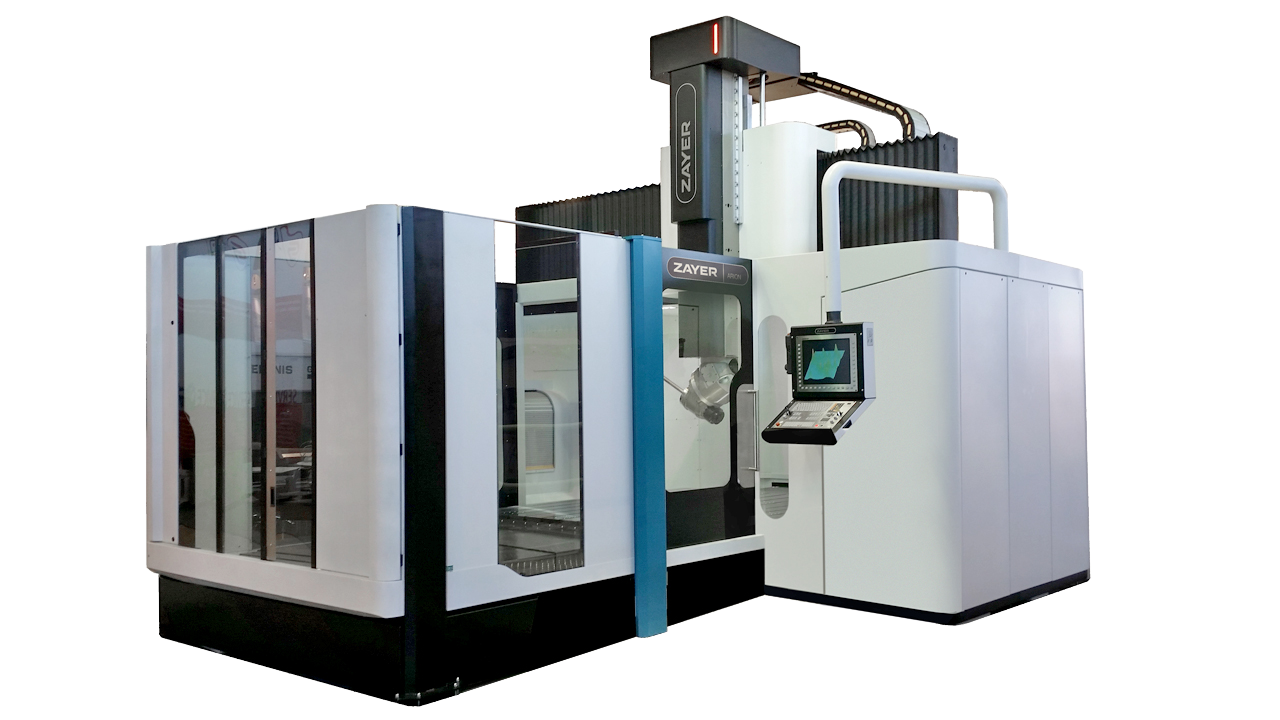 ARION: Compact milling machines full of opportunities
Zayer regularly picks up on new trends in the market, for example the present demand for bridge type milling machines with a low loading and milling capacity for machining small components. The ARION series was developed specifically to cater for this market and application segment. Longitudinal travel of up to 4000 mm, cross travel up to 3100 mm and vertical travel up to 1100 mm reflect the ARION's extremely compact and space saving layout. This newly developed machine scores with a whole series of benefits like the compact design of the heads and the fact that they can be rotated automatically and continuously through up to 30°. The ARION can also be shipped in different versions purely for positioning axes or, as an option, for slaving them automatically. premo servo actuators made by WITTENSTEIN alpha are responsible for these performance features.