A two-way technology and innovation partnership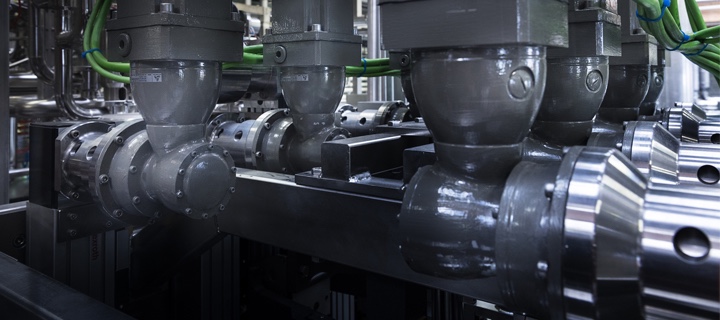 Trust, openness and shared success – these are the crucial pillars of the longstanding cooperation between SIG Combibloc and WITTENSTEIN. What began 20 years ago is meanwhile a very close relationship in which the two partners drive innovative technologies.

SIG Combibloc: a leading system supplier of filling machines and packaging

SIG Combibloc is one of the world's leading manufacturers of aseptic carton packaging as well as filling machines for beverages and food. The company supplies complete systems including both the preprinted packaging materials and the corresponding machines for filling beverages and liquid foods into aseptic packs. With an annual turnover of 1.72 billion euros, SIG Combibloc is one of the key players in this market.

SIG Combibloc has set itself the objective of being more than just a supplier of first-class technology for its customers. The cooperation with WITTENSTEIN is evidence that the company also practises this philosophy successfully in its dealings with partners.

All beverage cartons are manufactured and filled in the same way

The basic design of a SIG Combibloc machine always consists of four modules: so-called sleeves are folded in the mandrel wheel section, then pushed onto mandrels and heated. As part of the same process, the base of the packaging is first folded and then sealed by the bottom press. In the downstream chain section, compressed air blows dust particles out of the packaging, which is still open at the top; the pre-punched creases and folds in the carton material are broken and pre-folded in preparation for sealing. In the aseptic zone, the packaging is sterilized with hydrogen peroxide, dried, filled with product and ultrasonically sealed.

Next, a handling module transfers the filled and sealed primary packaging to a conveyor, which takes it away. The folding, filling and sealing processes are completed amazingly fast. A six-lane Combibloc CFA 124 achieves an output of 24,000 packs an hour, equivalent to sixteen million machine cycles a year for every lane. The machines have to be capable of keeping up this performance for at least ten years – an incredible 160 million cycles all told. There are two fundamental reasons why this kind of efficiency and availability are a reality today: one is the consistent use of servo technology and the other the powerful gearboxes and actuators which do a reliable job every single time.