Galaxie® revolutionizes the design of welding guns
The compact design of our innovative motor/gearbox unit – in combination with high torque density, rigidity and dynamics – inspired NIMAK to design a completely new welding gun system: thanks to the galaxy®GUN, the productivity of welding processes is significantly improved. And that's not all: force generation is rapid and dynamic, so that it is now also possible to weld new and different materials.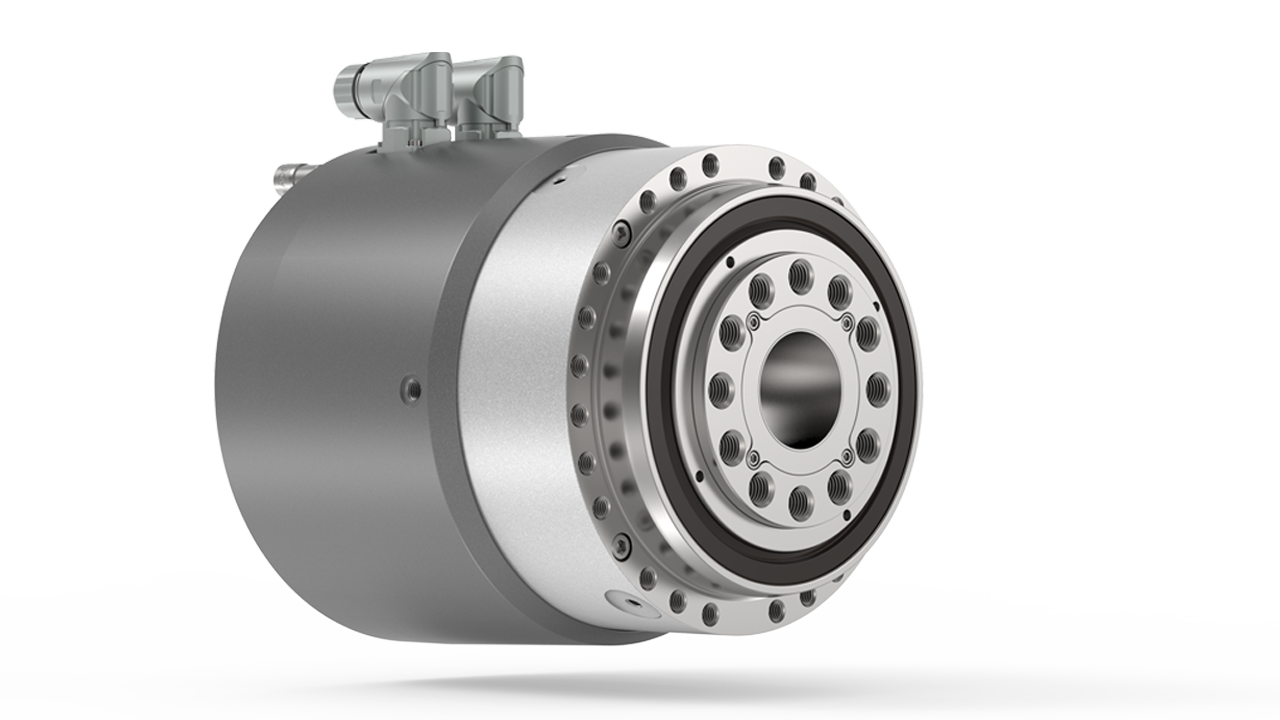 Galaxie®: Enabler for next-generation concepts
Again and again, Galaxie® causes existing design strategies in high performance engineering to be overturned. This new gearbox class has several decisive features: dynamic teeth instead of a rigid gear ring, tangential and hydrodynamic tooth contact over the full surface when loaded rather than pitch-point linear contact and a new type of bearing with a segmented outer race ring. All of these innovations add up to a novel design principle, with the result that Galaxie® is clearly superior to established planetary, cycloidal, eccentric and standard strain wave gearboxes in all key technical disciplines compared to the market standard.
Learn more
NIMAK chose our Galaxie® D in size 135 on account of its compact design and high power density. The company's engineers were thus able to mount the complete drive unit directly at the gun's pivot point and dispense with the basic gun body that is normally a must. The gun has an up to 50 percent smaller interruption contour on the robot as a result.