TP+ gearboxes enable precise machining of profiles for the Louvre Abu Dhabi
The Louvre Abu Dhabi is one of the most spectacular museum complexes anywhere in the world. Its aluminum elements form a seemingly weightless dome. The modules for this canopy-like structure were manufactured on SBZ 151 Flexium+ five-axis profile machining centers from elumatec AG. TP+ 050 low-backlash planetary gearboxes in the WITTENSTEIN alpha Advanced Line ensured the high precision and repeat accuracy that laid the foundation for accurate, exact-fit machining of approximately 500,000 profile parts.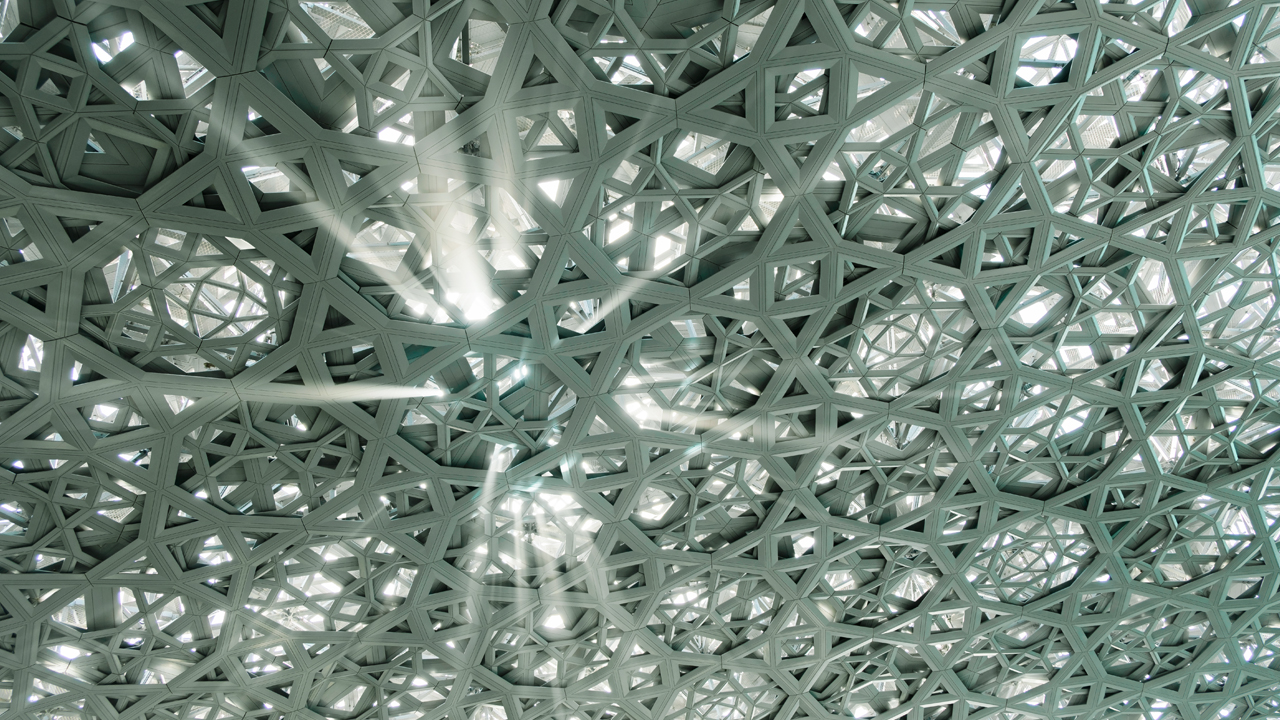 The Louvre Abu Dhabi art museum unites traditional Arab architecture with modern 21st century styles. The architectural ensemble on Saadiyat Island consists of 55 flat-roofed cubic structures arranged adjacent to and on top of one another, which together with the pathways between them and the ponds surrounding them are intended to give the impression of an Arabian medina. The Louvre Abu Dhabi's striking dome, designed by French architect Jean Nouvel with a diameter of 180 meters covering the entire 24,000 square meters of museum space, is an eye-catcher that in the daytime also acts as a shading canopy over the light-filled ensemble. At night, it forms a tapestry of 7850 stars.