cyber® iTAS® system 2 – servo drive system for AGV / AMR
safe – compact – simple
The cyber® iTAS® system 2, consisting of a servo drive and actuator, combines a lean and integration-friendly safety architecture with maximum power density. This gives the AGVs (Automated Guided Vehicles) and AMRs (Autonomous Mobile Robots) a decisive gain in performance and increases productivity. The system design of the differential drive system with an integrated brake and wheel also impresses with its industrial simplicity, which minimizes commissioning and service costs in the long term.
Benefit from all these advantages in the development of Automated Guided Vehicles (AGVs) and Autonomous Mobile Robots (AMRs).
Excellent solution for complex motion tasks
Wide voltage range input of 12 to 60 VDC for power and logic
Simple diagnostic functions in case of error
Use of M12 industrial connectors
Simplified cable routing

Safety encoder and safety brake integrated
STO according to SIL3 / PL e
SBC according to SIL3 / PL e
SP via EnDat FS (SIL2 / PL d)
Encoder emulation (SIL2 / PL d)
Multi-Ethernet interface
Wide range of fieldbus interfaces (CANopen, EtherCAT, EtherNet/IP CIP Sync, PROFINET, Sercos III, OPC UA)
Up to 750 kg payload per wheel with 180 mm overall height
200 Nm max. torque
Back-to-back assembly (230 mm actuator length)
Axial mounting of the actuator for minimum overall height
In-wheel gearbox
Wheel size 180 mm
Positioning servo drive and actuator in close proximity
Protection class IP54 (actuator) & IP65 (servo drive)
Axial, one-sided cable outlet
The performance and compactness of the cyber ® iTAS® system 2 increase your design flexibility. With all its functionality in terms of safety and performance, the servo drive system cyber® iTAS® system 2 is designed to be industry-compatible and simple. The harmonized system of servo drive and actuator thus enables new, compact and safe concepts for Automated Guided Vehicles (AGVs) as well as Autonomous Mobile Robots (AMRs).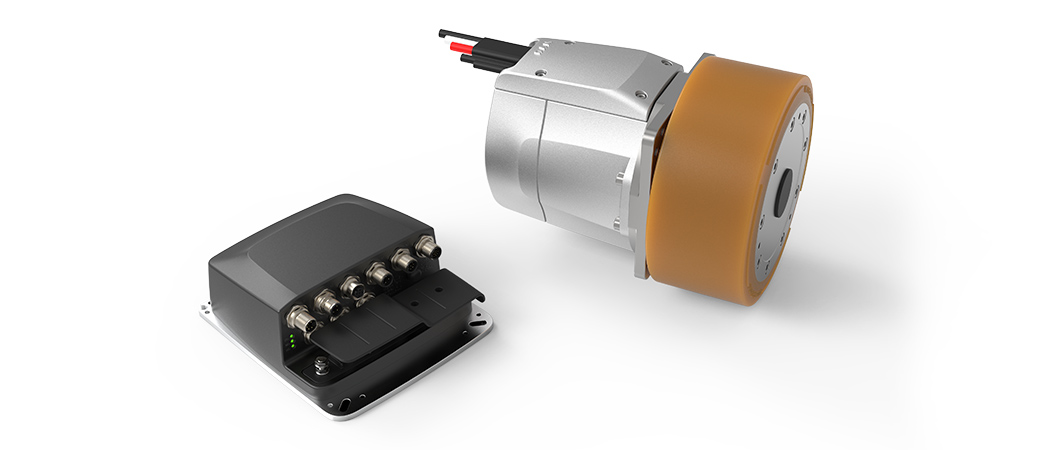 IP65 for vehicle design without control cabinet
Integrated safety encoder, brake and gearbox
Axial cable and connector outlet – all on one side
200 Nm max. torque and speeds of up to 2,5 m/s
Wide range of fieldbus interfaces and decentralized intelligence
Safety functions such as Safe Torque Off (STO), Safe Brake Control (SBC), Safe Position (SP) and encoder emulation
Next level safety architecture
The integrated safety architecture of the cyber® iTAS® system 2 requires fewer cables and connectors, fewer interfaces, components and modules and reduces the risk of errors as well as assembly and documentation effort.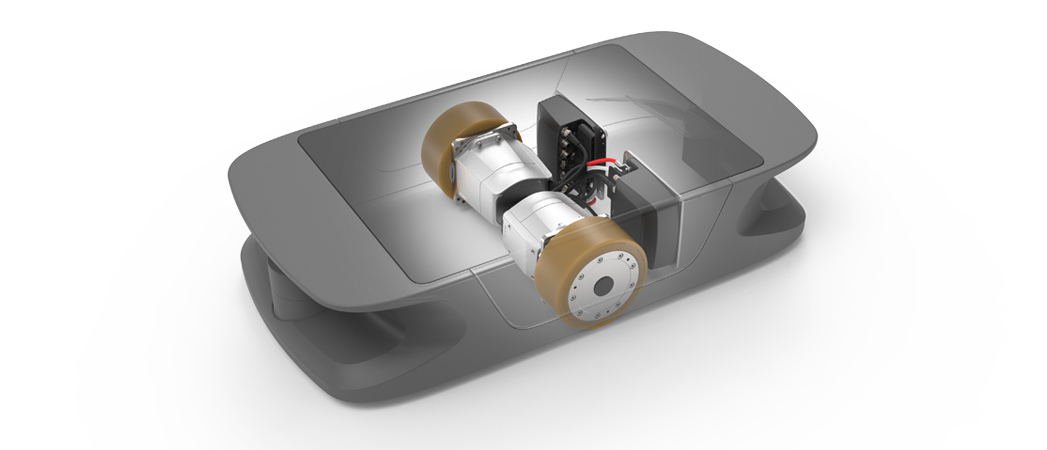 Our safety functions
STO according to SIL3 / PL e
SBC according to SIL3 / PL e
SP via EnDat FS (SIL2 / PL d)
Encoder emulation (SIL2 / PL d)
Optimized cabling
Cable outlets all on one side
Reduction of contact points
Use of industrial M12 connectors
Integrated safety components
PL d Safety encoder
Safety brake
Payload
Up to 750 kg payload (per wheel) for shortest braking distances and smaller protective fields
Robustness
Protection class IP54 (actuator)
Protection class IP65 (servo drive)
Wide voltage range input of 12 to 60 VDC for power and logic
Perfectly harmonized system